Home

Hope

Help

Abortion

Adoption

Questions?

Contact us



Search this website
Enter words or phrases above, then click on the "Go" button to search for documents on particular subjects.





LifeHouse
pregnancy centers
and the
Traveling Life Center
are ministries of
LifeSavers Ministries, Inc.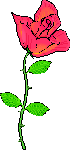 Help!
Abortion information


How abortion affects the fetus (preborn child)


Financial concerns

If you have an urgent need, please call us anytime at (661) 323-2229. If you have a non-urgent need, you may contact us by e-mail if you wish at LifeHouse@glorifyJesus.com.
Pregnant? Think you might be?


Locate a Pregnancy Center near you.