Home

Hope

Help

Abortion

Adoption

Questions?

Contact us



Search this website
Enter words or phrases above, then click on the "Go" button to search for documents on particular subjects.





LifeHouse
pregnancy centers
and the
Traveling Life Center
are ministries of
LifeSavers Ministries, Inc.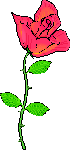 Hope
With Jesus Christ there is always Hope. No matter what you are facing you are not alone. We are here to help you. If you are pregnant and confused, perhaps even scared, please contact us. We're here because God wants us to be.