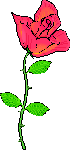 How long should I wait until I get a pregnancy test?
Answer: Our tests can detect pregnancy as early as 7 days after conception (however, conception may not necessarily occur the same day that intercourse occurs). If you think you have missed a period or are having any other symptoms of pregnancy, we welcome you to come in for a free pregnancy test.
---
Ask another question:
---
The LifeHouse is not a medical facility. LifeHouse personnel are here to help you, but are not medical practitioners in any manner. If you need a definitive answer to your medical questions, please contact a medical practitioner.